Let's begin with some interesting statistics!
According to a recent study by SHRM, virtual interviewing has become a part of the hiring process for good. The use of videoconferencing technology for virtual job interviews exploded during the COVID-19 pandemic, and surveys show that the practice is here to stay.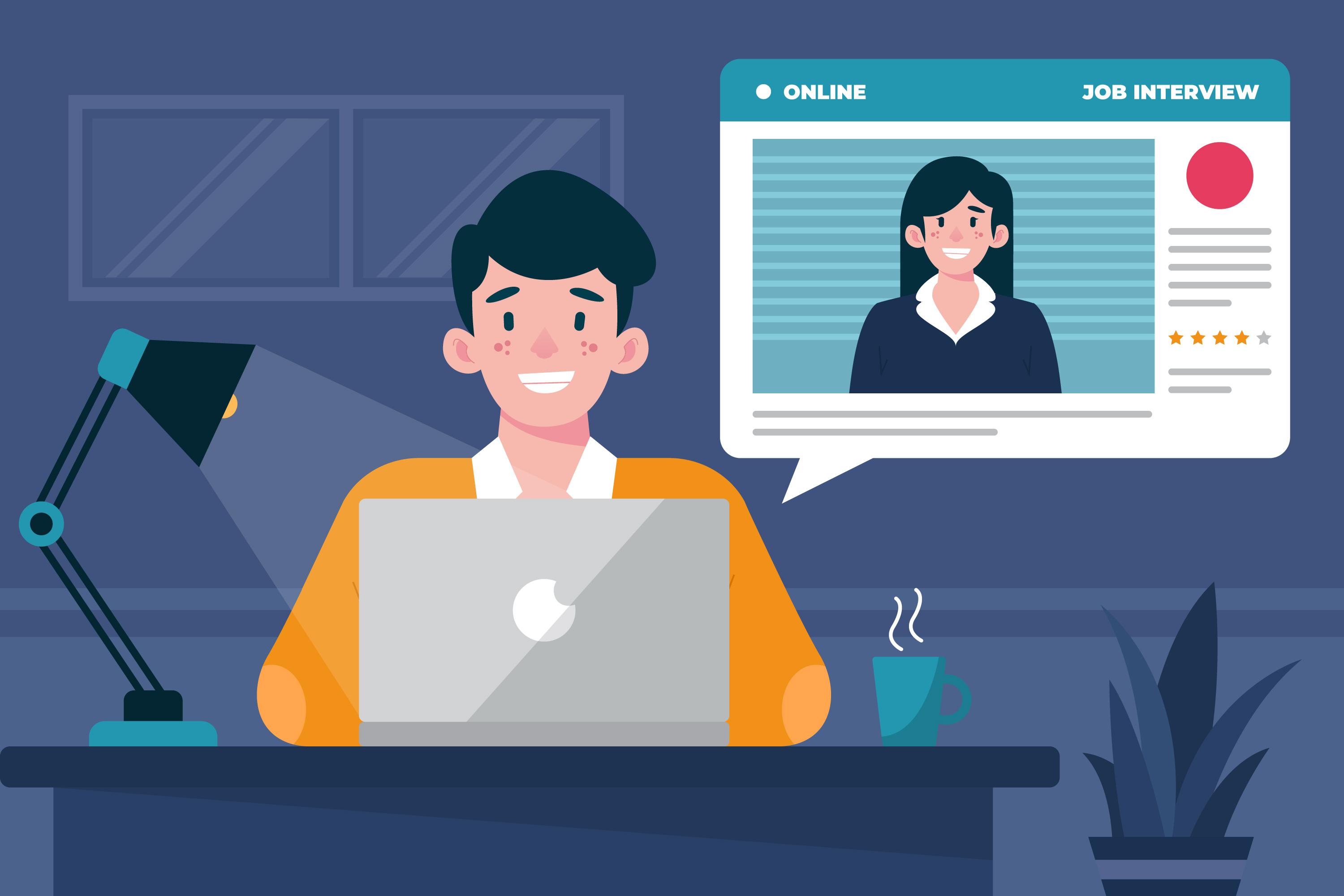 But to what extent have virtual interviews seeped into our system? Let's find out!
Enter the fascinating world of contemporary recruiting! Virtual hiring has taken center stage in a world that never stops moving, where recruiters seek the crème de la crème during virtual campus recruitment. Using the latest innovations and the constantly expanding trend of remote employment, these digital encounters provide a handy and lightning-fast way to interact with talent from all over the world. But here's the catch: mastering the technique of virtual interviewing necessitates a new set of skills and equipment. Not to worry! In this fascinating blog article, we'll start on an exciting trip to discover key strategies and astounding technological remedies that will turn hiring managers into virtual interview virtuosos. Prepare to revolutionize your campus recruitment procedure and fly through it like an expert.
Let's create a welcoming environment, even if it's virtual!
Even in the virtual world, first impressions are important. Create a pleasant virtual setting to set the tone for a great interview experience during virtual hiring. Choose a spot that is calm, well-lit, and devoid of distractions. Maintain eye contact and build a sense of closeness by positioning your camera at eye level. A clean, professional backdrop will boost your reputation and create a lasting impression on recruits.
Make sure to know more about the Video Conferencing Platform that you'll use!
Video conferencing technologies like Zoom, Microsoft Teams, or Google Meet are used for virtual interviews. Familiarize yourself with the virtual interview platforms you'll be utilizing before the interview. Test your audio and video settings, discover how to share displays, and become acquainted with the various capabilities. You'll avoid any technical errors and come out as a confident and professional interviewer.
Be ready with a Structured Interview Plan!
A well-planned interview procedure promotes fairness and uniformity throughout the employment process. Create a list of pertinent questions to evaluate a candidate's abilities, expertise, and cultural compatibility. Make sure your questions are tailored to the exact job you're interviewing for and match with your company's beliefs and goals. A well-organized interview plan helps you to evaluate applicants objectively, making comparison and decision-making easier.
You can also leverage asynchronous video interviews.
Asynchronous online interviews have grown in popularity as an effective method of screening prospects. This method enables recruiters to record in advance questions for interviews and distribute them to candidates, who may record their replies at their leisure. Asynchronous interviews during campus recruitment save time while additionally enabling you to evaluate candidates' communication skills, mental processes, and problem-solving talents. 
Utilize the untapped energy of AI-Powered Video Interview Platforms
The employment process has been transformed by artificial intelligence (AI), and AI-powered virtual recruitment platforms bring it to the highest possible level. These systems assess an applicant's personality traits, cultural compatibility, and potential for success by analyzing their facial reactions, pitch of voice, and selection of words. 
You should engage with candidates with Virtual Whiteboarding
Virtual whiteboarding is a powerful method for assessing a candidate's problem-solving abilities and inventiveness, especially for technical professions. Platforms such as Miro, MURAL, and Conceptboard offer collaborative virtual whiteboards where applicants may exhibit their thought processes and display their ideas in real time. You may assess an applicant's capacity to think strategically and collaborate in a virtual context by including virtual whiteboarding tasks in your interviews.
Try to ensure a seamless candidate experience
It is critical to provide a favorable applicant experience in order to recruit and retain top personnel. Provide applicants with straightforward directions and any required software or equipment in advance to guarantee a smooth virtual interview experience. Provide an additional contact option in case of technological issues and coordinate about the interview plan, including time zones. Taking these procedures indicates your company's expertise and dedication to detail, which will leave prospects with a favorable impression.
Let's conclude!
Online recruiting has transformed the job market, offering hiring managers a host of benefits. If you follow these tips and employ cutting-edge technology, you will be able to conduct virtual interviews with confidence and effectiveness. From creating a welcoming virtual environment to utilizing artificial intelligence-powered technologies and virtual whiteboarding, these strategies may help you find the best individuals for your organization while giving a memorable applicant experience. 
Accept the online interviewing revolution and open up a world of possibilities for finding the ideal match for your team. Good luck with your virtual interviews!
Frequently Asked Questions
Online interviews are unquestionably the way of the future in hiring! With technological improvements and the increase of remote employment, virtual interviews provide unrivaled comfort and efficiency. They save both applicants and recruiters time and resources, making every step of the hiring procedure more efficient. Furthermore, virtual interviews enable businesses to reach a larger pool of talent from all over the world, supporting diversity and inclusion. Prepare to join the virtual revolution!
To stand out in a virtual interview, consider these tips:
Engage with enthusiasm
Test your technology
Dress to impress
Use visual aids strategically
Prepare your surroundings
Remember, a virtual interview offers unique opportunities to showcase your adaptability and tech-savviness. Leverage these tips to make a memorable impression on your potential employers.
Without a doubt! Virtual interviews have advanced significantly in terms of conveying the key characteristics of an applicant's personality. Candidates may demonstrate interpersonal skills, facial expressions, and competence through video conferencing. Many platforms also include elements like recorded video replies and interactive tests, which allow recruiters to gain a more in-depth insight of a candidate's competencies and aptitude for the post. While virtual interviews differ from face-to-face interactions, they give vital insights about a candidate's character and ability.