In a tight job market, a good resume can either land you tons of interviews or make you struggle big-time, despite having the right skill set.
Awell-crafted resume is at the heart of any job application. Getting it right establishes a stronghold over the role you're applying for. However, the most annoying bit is: the internet is Pandora's box of opinions on what makes for a good resume. But rest assured, it's not a hard nut to crack!
Lest you forget, your resume also must be ATS-friendly (Applicant Tracking System). It is all the more necessary if you're a fresher sitting for virtual campus placements. The biggest companies are automating their recruitment drives and if you're not aware of how the ATS works, it can certainly be one of the greatest hurdles in your job search.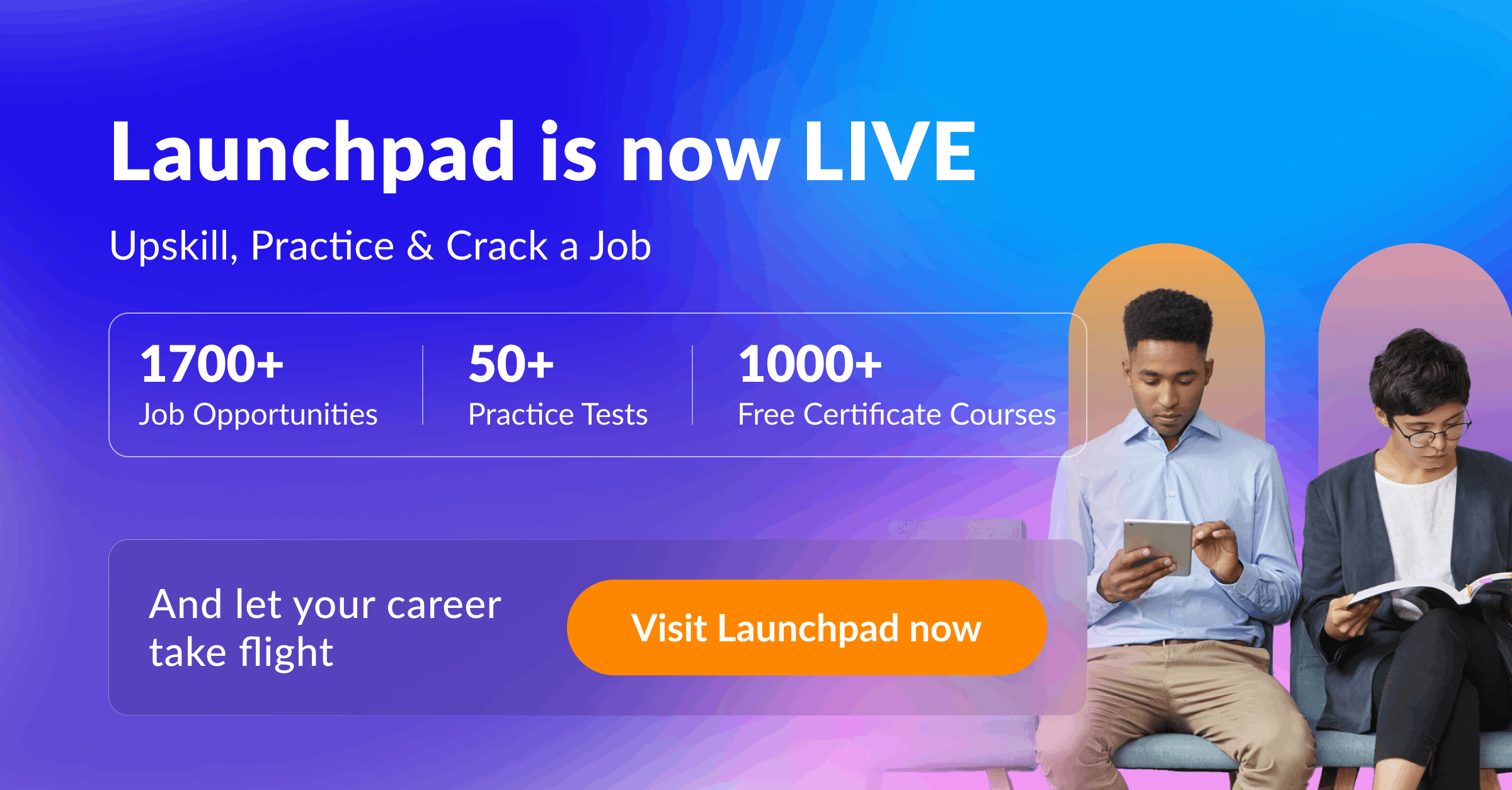 Before we jump to the ingredients of a modern resume, let's first briefly understand what ATS is and its relevance to you as a job-seeker.
An ATS parses resumes, does instant filtering of candidates, ranks applicants according to their ATS score, sends out feedback at every stage, performs a lot of other functions.
It matches the keywords in the JD with candidate resumes and ranks them accordingly. This helps HR strain out unqualified candidates from a bulk of applications and move forward only with the ones who match their job requirements.
Today, an Applicant Tracking System is increasingly being used by HR professionals to automate the manual workload gone into recruitment.
Hence, it's inevitable to plug in the keywords from the JD so that the ATS can catch your resume and you land an interview.
Now, we need to deconstruct 5 different ways in which your resume can stand out among a pool of equally eligible candidates:
1. Keep the format clean, simple and keyword-friendly.
2. Authenticity goes a long way
3. Demonstrate your skills and quantify them.
4. Spell-check and watch for grammatical errors.
1. Keep the format clean, simple and keyword-friendly
You need to ensure your resume is short and relevant to the job that you're seeking. Not everything you've done in your life is worth highlighting in the resume.
Tailor it according to the JD, and use the skills the employer is looking for. But make sure not to make it too obvious. Insert the keywords in an organic way, as a part of your experience over the years.
DO NOT use dark colours or jazzy fonts. They are not only unprofessional but obtrusive to the eye. You should not go beyond font size 12, use bullet points, and create enough spaces between subheadings.
2. Authenticity goes a long way
Being crisp and simple is no doubt the way to go, but in today's world which is mass-producing professionals, to be distinctive is not a choice, but a need. With recruiters fast-moving towards people-first and culture-driven hiring, it's all the more necessary to be distinctive yet with your resume.
Break the mediocrity in your resume and see how it does wonders.
Originality can go a long way in projecting you as a candidate worth interviewing. But how do we include it in the resume? Writing an objective/bio that is real is a reflection of your passion for the job you're applying to.
3. Demonstrate your skills and quantify them
Let your skills do the talking, but make sure you substantiate them using numbers. A human is more likely to believe in numbers than just boastful sentences.
This tactic will also help you rank higher in an ATS. Here are a couple of examples that will help you implement this better:
4. Spell-check and watch for grammatical errors
It can be very irksome to review a haphazardly created resume with spelling errors and grammatical mistakes. This can turn off your recruiter, no matter what the job role is.
Tools like Grammarly, Wordtune, and Hemmingway can help you proofread it better. Import your bullet points into the platform and it shall give you alternatives to improve your sentences.
5. Include References
References play an important role in substantiating your skills by letting a senior/colleague speak about you to the recruiter. It helps you validate your candidature in front of the recruiter and provides transparency.
You can also ask your ex-colleagues or managers to put a detailed reference on LinkedIn and hyperlink your profile to the References section of your resume. This will make your profile more prominent than others.
With automation paving its way into the world at lightning speed, companies are candidate-shopping differently. They are letting ATS filter their applicants and parse resumes using the keyword algorithm. Not only that, universities are increasingly moving towards digital campus placements.
In both cases, the commonality is customizing your profile AI's way. And a resume is the most essential part of building a profile that gets the recruiters' attention. Make sure your resume has it all and more while you upskill yourself to venture into the world of work.