Over recent years, automation has changed the campus placement game for colleges. But, its impact is not limited to any one stakeholder. Whether you are a recruiter, a placement committee member, or a young graduate, if your campus placement process is upgraded with automated recruiting software or AI-based technology, you are in for a placement experience like never before. And that's what this article talks about.
Technology has become a common thread that binds the ecosystem of universities, students, and companies. Significant optimization and improvement in the management and front administrative workflow have been made. Therefore, it will be good to say that Automation casts fresh and intuitive lights on campus placements.
The automated campus placement system promises better productivity alongside higher efficiency and outreach, eliminating the chances of any manual error or management chaos.
However, many of us have mixed emotions regarding technology in campus placement. They are anxious as well as fascinated by it. So, there is one thing we need to remember;
An automated recruiting software is here to help us improve the campus placement process by removing tedious steps and manual dependencies so that TPOs can focus more on placing their students with minimal delays.
Before we dive deeper into the benefits of automated campus placements, let's first discuss further what Automation is.
What is Automation in Campus placements?
Automation is an innovative technology designed to make our jobs easy and efficient. When brought into the campus hiring process, automation helps colleges and TPOs streamline their process and workflows from start to end, on one digital platform.
Here's an example that will help you understand the idea better;
Clearly a win-win situation for everybody!
The only word that saved us from this bustling process was: "Automation."
Let's move to the next big question;
How To Use Automated Recruiting Software To Revamp Campus Placements?
Let's learn more about how automation tools like Superset have helped colleges simplify their placements and bring out better placement numbers at minimum effort and time.
1. Focus on communication
As Dr. (Mrs) Meera Murali, TPO of the College of Engineering, Pune, said,
"The time spent by the TnP office in collecting and formatting data to be sent to the companies has been reduced nearly zero. Therefore, we need not follow up with the coordinators for data and communication with the students."
Also, an automated recruiting platform alerts eligible students of placement progress via SMS, emails, mobile, and web notifications. These reminders are automated and help students not miss out on any interviews.
2. Job-winning Profile and Resume Builder
Think of a resume as an advertisement that advertises your unique skills, qualifications, and the benefits you can offer. Now, Superset as a platform has the best-in-class resume builder, and we are flexible with the university's discretion on how they want their resumes to turn out. TPOs are verifying the data and details of the resume to maintain its authenticity.
3. Virtual/video interviews
Virtual interviews are like job auditions. We have seen a drastic increase in remote work due to the pandemic, rapidly accelerating the focus on online interviews. Well, it's not an entirely new concept; it's just one facet that helped students and companies hire better candidates at minimal cost and time.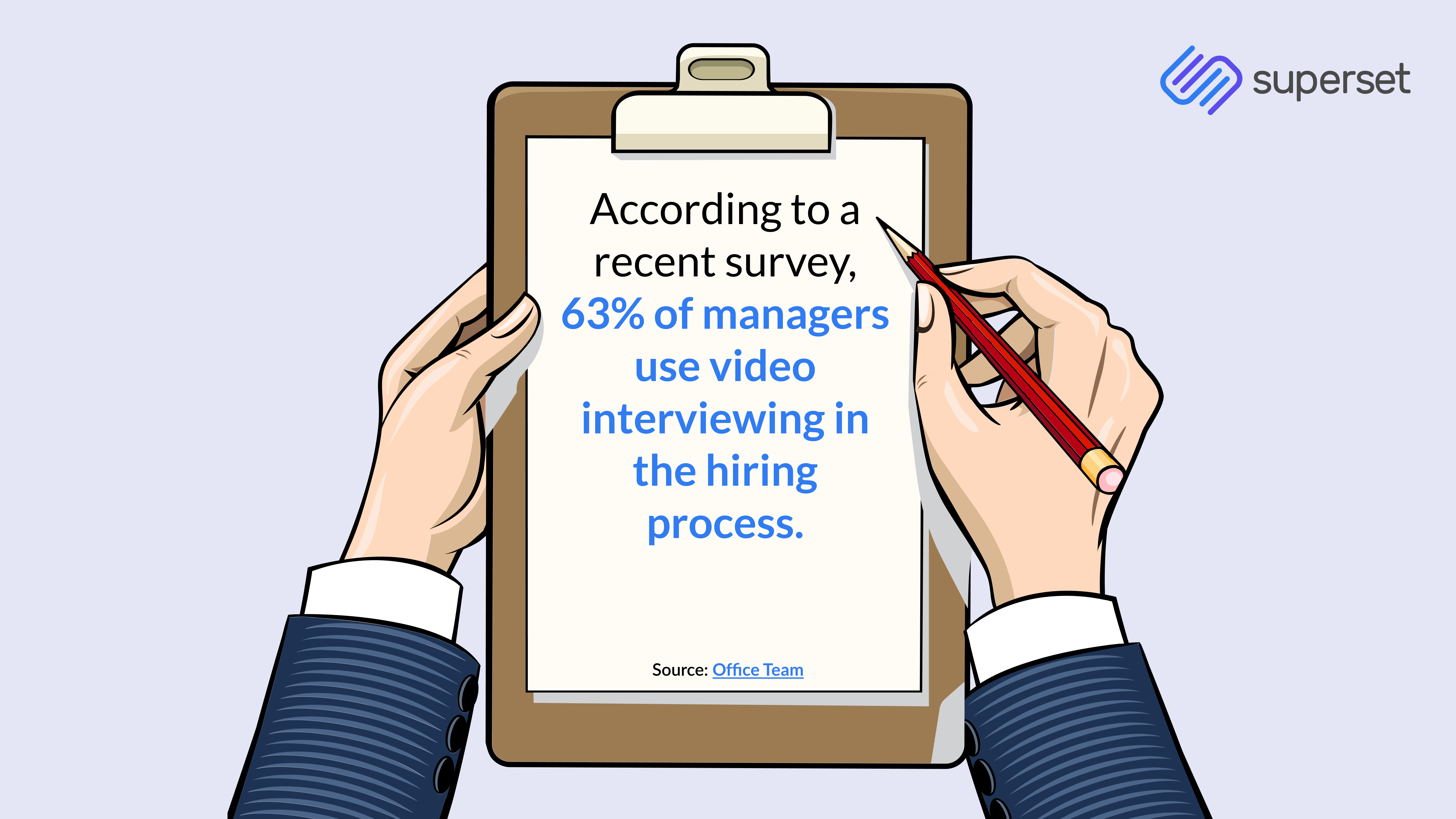 As automated recruiting software, it provides you with a space to chat, screen-share, and record the live interview process. Also, we have heard that proxies are prevalent in the market. To eliminate these, it captures images of the candidate at the time of registration, assessment, and during the interview. In addition, the AI-based matching tool helps to stop impersonation and block students who try to manipulate the results.
4. Getting the Interview scheduled right
Scheduling the interview is the most tedious task when done manually. Automating it can help the students to have an improved experience. With Superset, students can apply for a job, which will automatically notify the time and date of the interview and allot them a virtual room for further discussion. This eliminates the communication barrier from the TPO's end, and students can enter the allotted virtual space.
Professor Nilesh Gupta, Chairperson | Carrer Development Services of IIM Nagpur, said
we have entirely digitized the placement process with Superset and run it online and offline without hiccups.
5. Track overall placement progress
Automation gives you meaningful placement insights that can help campuses to make better decisions. The Superset platform provides year-to-year placement metrics and a real-time dashboard to determine how the placements perform and make informed decisions later.
As stated by Mr. Aditya Bhandari, Executive Director, Global Education Ltd | Representing – Raisoni Group,
"Superset has helped our colleges recognize gaps in placements by placement insights and analysis of every student. All this is done with the help of a user-friendly, easy, and robust software system."
6. Streamlined process with transparency
No placement cell wants to hamper their drive, resulting in less productivity and derailing the student's progress.
There are some specifics stated by Dr. (Mrs) Meera Murali, TPO of the College of Engineering, Pune, where she tells us how Superset has made the life of TPOs simpler.
The job posting information is only sent to eligible students.
The details of HR are available at the click of a button.
Various reports can easily be generated for specific queries.
Time is not wasted in collecting the data in a specific format for a specific company. I need to create an excel sheet with the required fields, and the data can then be downloaded in the specific format.

7. Effective corporate outreach
Firstly, you must identify potential placement opportunities and reach out to companies. Then, when this is worth it, track the overall performance of placements and measure the outreach to make better decisions.
Mr. R.B. Mouli, Head – of Training & Placements KK Birla Goa Campus, BITS Pilani University, stated,
"Superset is a one-stop solution for end-to-end placement services, ranging from effective corporate outreach tracking to seamless communication for the Admins across the four campuses among themselves as well with the students.
We all know how college placements have evolved throughout history. The campuses had to identify institutions, visit, interview candidates, and then roll out offers that involved spending time and money on a meticulous journey. But, digitization has made the process simpler, more efficient, and more remote-friendly. The cost of operations and administrative tasks has been reduced drastically. The colleges can conduct multiple placement drives conveniently, benefiting the recruiters to hire cross-border talent. 
We can affirm with certainty that the future is already here. Automation helped the campus hiring process to undergo a remarkable transformation, supported by automated hiring systems.
Now that you know the benefits of Automation, join Superset. This home-grown brand helps you have a seamless and simpler experience of conducting campus placement drives at a much lower cost.