A resume and a cover letter are like your personal cheerleaders during your job search. They are the reflection of your professional accomplishments, skills, and experience. But, if not crafted wisely, you can end up as just another face on the campus. And, if you make them stand out, you can be the star player ready to score your dream job during campus placement—on the first try. So, read on and think about what you'll prefer.
As someone who has been through the job-hunting process several times, I know firsthand how overwhelming it is. The endless search for the perfect designation, the awkward anxiety right before an interview, and the constant pressure to stand out from a sea of applicants—It's too much to handle.
But there is a scenario where you might feel different.
This is the scenario where you get employers awestruck with your first impression, aka your resume and cover letter.
No job seeker would disagree that having a good resume or portfolio can make or break your chances of an interview. Yet,
54% of our fellow job seekers often miss out on the perfect job role because they didn't tailor their resume and portfolio. Moreover, 84% of these aspiring job seekers overlook the personal touch and get rejected for the perfect fit role.
Does knowing these stats give you a weird sense of relatability? Well, even if that's not the case, you need to save these tips so that you don't miss out on potential job opportunities today or tomorrow.
First, let's learn more about resumes and understand how they are crucial to the job hunt.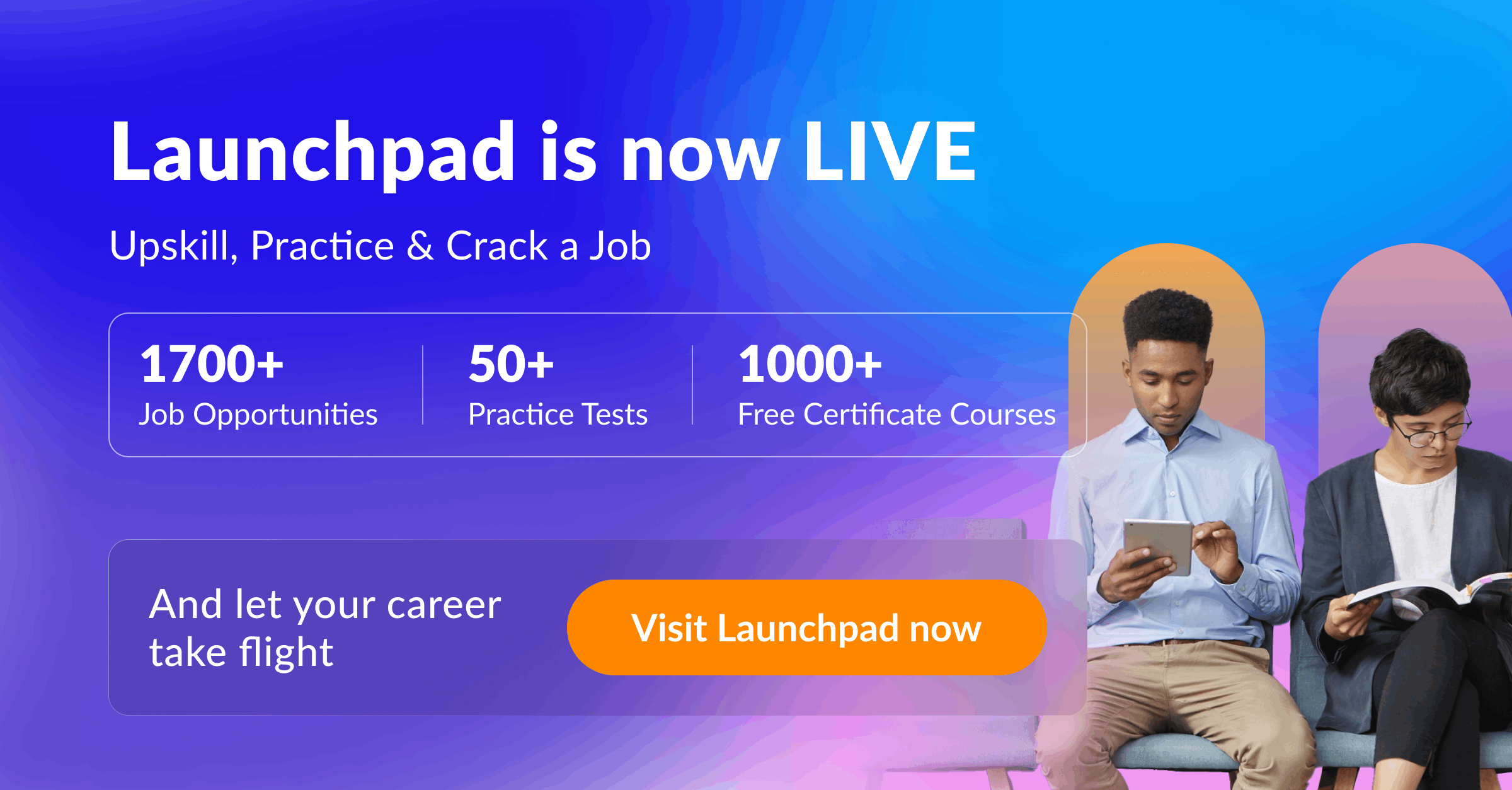 What is a resume with examples?
A resume is official and all-inclusive documentation of your professional qualifications, featuring your essential work experience, relevant skills, educational background, and remarkable achievements. Often accompanied by a cover letter, a resume enables you to present a compelling argument of your competence and suitability as a candidate to potential employers.
Its primary objective is to highlight your competencies, exhibit your capabilities, and present a coherent overview of your career progression. Creating a well-crafted resume is critical in demonstrating your professionalism, aptitude, and potential in a fiercely competitive job market.
And trust me, having a top-notch resume can make all the difference in landing your dream job.
And, remember,
Don't settle for mediocrity when you have what it takes to shine.
Alright now! It's time to discuss the must-have components of a killer resume.
What are the essential steps in writing a resume?
Creating an effective resume is the initial stride toward securing a job. Therefore, it is imperative to comprehend the indispensable elements that constitute this crucial document to initiate your career search on the right trajectory. So, let's explore the essential steps to creating an effective resume.
1. Headline and summary statement
Think of a resume as a billboard for your skills and experience. But, like a billboard, you have limited space to grab the reader's attention. That's where the headline comes in; it needs to be short, catchy, and summarise what you bring.
Summary Statements—they're like the background music of a movie. They don't steal the show but provide context, give a little more detail, and set the right tone for the rest of your resume.
2. Relevant work experience and education
Start by emphasizing the most relevant work experience and education you have. Highlight your college degrees, qualifications, and the positions you've held that are related to the job you're applying for. Make sure to include any leadership roles or special recognition you've earned.
3. Skills and achievements
To showcase your skills and achievements, ensure they're interesting and informative. Support them with instances like,
If you've worked in customer service, you could talk about how you had a hand in helping hundreds of customers find the perfect product or solve their issues.
4. Relevant certifications and awards
Writing about certifications and awards in a resume does not have to be a mundane task. Instead, you can make it fun using creative and descriptive language to emphasise your accomplishments.
For example, suppose you were awarded a Certificate of Excellence for a specific project. In that case, you could write something like this:
Ecstatic to have been awarded the 'Certificate of Excellence' for my innovative project [name], which showcased my exceptional skills and dedication.
Remember to be honest and focus on presenting the accomplishments you have earned and don't exaggerate or make false claims.
5. Use keywords related to the job posting
Listen up, people! The secret weapon to making your resume noticed by a potential employer is to have the right keywords in it.
Here's why it's important:
Hiring managers often use Applicant Tracking Systems (ATS) to screen resumes and filter out unqualified candidates. By including relevant keywords, you increase your chances of getting past the ATS and into the hands of an actual human!
Using keywords shows that you took the time to carefully read the job posting and understand the position's responsibilities. This attention to detail can set you apart from other candidates and make a positive impression on the hiring manager.

6. Customize each resume for every job you apply to
It's time to level up your job search game! Customizing your resume for each job you apply to shows you understand the position and the company's needs. It shows that you're a good match for the job and that you're not just blasting out generic resumes to anyone who will listen.
You now have all the tips and tricks you need to create a resume that will make hiring managers do a double-take.
Now, let's talk about the Cover letter and understand the art of writing a creative cover letter. And, yes, you must send one.
How to write a cover letter for job applications?
A cover letter is another secret weapon on your job hunt journey!
It's your chance to let your personality shine, show off your skills, and convince a hiring manager that you're the superhero they've been searching for. Think of it as a handshake through the screen, introducing yourself and why you're the perfect fit for the job.
Regrettably,
Approximately 45% of job applicants need to pay more attention to the significance of including a cover letter with their resume.
But I get it! Preparing a cover letter can be a mundane task but trust me; it's worth the effort. I once applied for a job and thought my resume would speak for itself. Boy, was I wrong! When I got called in for an interview, the hiring manager pulled out my cover letter and said,
"I was particularly intrigued by your reference to your love of 90s sitcoms in your cover letter. It displayed a genuine and authentic aspect of your personality and demonstrated your effort in crafting a standout application."
And that's how I landed my dream job. So, put on your thinking cap, let your creativity run wild, and give that cover letter some love – you never know where it might take you!
To move forward, let's discuss the must-have components of your cover letter.
1. Introduction of yourself
While a cover letter is an introduction to a resume, it should not be a copy of your resume.
Well, you don't have to do that. Instead, craft an introduction that sets you apart and grabs the hiring manager's attention. Think of it as the opening act – make it memorable and leave the audience wanting more.
2. Explanation of your interest in the position and company
By demonstrating your understanding of the role and the company's mission, you show that you are not just any job applicant but a truly invested and motivated candidate.
3. Address the letter to a specific person if possible
Put on your detective hat and dig to find out to whom you should address your CV. It shows that you have taken the time to research the company and make a more personal connection with the hiring manager. Using their name, you demonstrate a genuine interest in the role and the company and make a solid first impression.
4. Tailor each cover letter to the specific job and company
Customizing your cover letter sets you apart from the crowd and shows that you are genuinely invested in the opportunity. So, don't be a one-size-fits-all candidate; tailor your cover letter to each job and company for maximum impact.
5. Use a professional tone and avoid cliches
Your CV is like a business card – it should make a great impression and accurately reflect who you are. So avoid overused phrases and aim for clear, concise language that accurately highlights your skills and achievements.
6. Closing and follow-up information
A strong closing reiterates your interest in the opportunity and thanks the hiring manager for their time. In addition, providing follow-up information, such as your contact details and availability, shows you are proactive and eager to move forward.
And there you have it! The secret to crafting a resume and cover letter that will have hiring managers itching to meet you in person.
Remember,
A little bit of personality, and a lot of professionalism go a long way in making your application stand out.
Now that recruiters are moving towards digitizing their hiring process, ATS is parsing resumes at lightning speed. It's time to upskill yourself and grab the best opportunity on the first try.
So, put on your creative cap and prepare to land your dream job. It's time to say goodbye to dull, generic resumes and hello to a world of limitless possibilities.
Get hired, get inspired—and never settle for anything less than your best!