Let's face it: the pandemic has flipped the world on its head, including the labour market. Gone are the days of in-person talks and handshakes. Enter the world of virtual recruiting, where pyjamas and messy buns are the new power suits. Companies are increasingly tapping into the worldwide talent pool, but virtual hiring is not without challenges.
The virtual hiring process can feel like a virtual obstacle due to technical problems, awkward silences, and common security concerns. Fortunately, technology has come to the aid in the form of recruitment automation software that can assist recruiters in navigating the challenges and making the process run as smoothly as butter.
Now, Let's go over the ins and outs of virtual hiring, the role of automation, and best practices to help you become a virtual hiring ninja.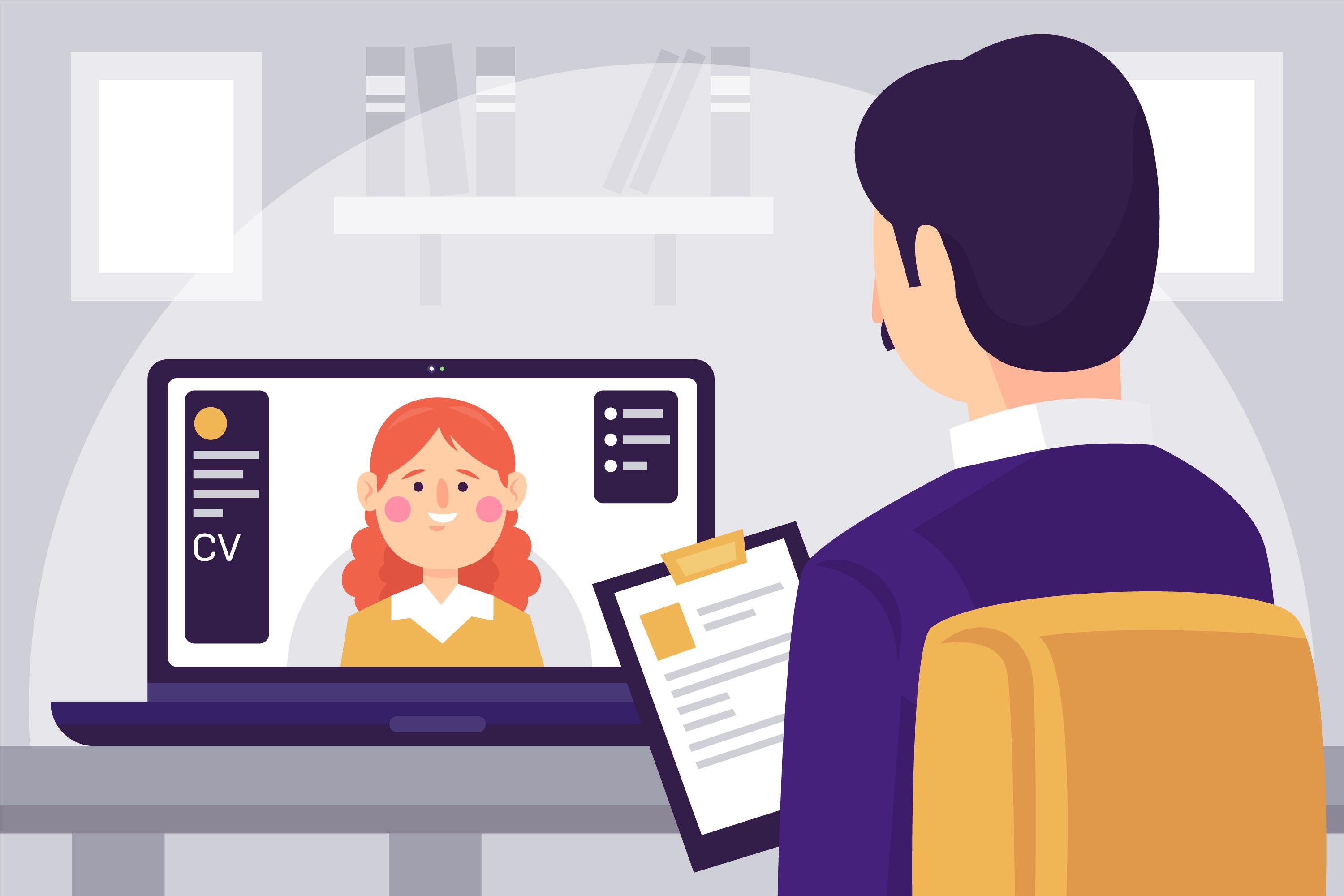 The Advantages of Virtual Hiring
1. Saving time and money
Who doesn't appreciate the ability to save time and money? That is possible with virtual employment! Say goodbye to travel costs and hello to improved productivity.
According to an SHRM report, businesses that have implemented virtual hiring have seen a 75% reduction in hiring time and a $20,000 savings per job.
2. Broadening the talent pool
Virtual hiring provides access to a global talent pool, increasing the likelihood of finding the ideal applicant for the position. No more struggling to discover ability in a limited pool of possibilities.
3. Getting rid of geographical barriers
Forget about geographical barriers; virtual hiring enables recruiters to interview applicants from all over the world. This is a game changer for businesses with numerous locations and remote workers.
4. Increasing efficiency
Virtual hiring enables recruiters to interview multiple applicants at the same time, reducing the time and resources needed to plan and conduct interviews. Prepare to become a virtual recruiting superstar with all of these advantages at your disposal!
The Role of Automation in Virtual Hiring
IBM reported that using AI and automation tools in their recruitment process helped them reduce the time to fill a position by 90%.
Let's have a look at how to hire a character in the simulated world! You can use online recruitment management software to simplify recruitment duties, remove mistakes, and reduce bias. Who doesn't appreciate a decent automatic assistant? Here are some examples of how technology can transform virtual hiring:
1. AI-powered resume screening
Say farewell to hours of looking through resumes and applications with AI-powered resume screening! Automation tools can do the hard work for you, screening applicants with AI algorithms to find those who meet the requirements. Superset is equipped with a top-notch resume builder, and we are adaptable to the preferences of each university in terms of how they want their resumes to appear.
2. Automated video interview coordination
Forget about manually arranging and planning conversations! Automated programmes can do the work for you, freeing up your time to concentrate on other things.
According to Professor Nilesh Gupta, the Chairperson of Career Development Services at IIM Nagpur, the placement process has been completely digitised using Superset and has been running smoothly both online and offline without any issues.
3. Chatbots powered by AI
When you have a robot, who needs a personal assistant? Chatbots can communicate with candidates, address frequently asked questions, and provide useful information about your business.
4. ATS, your recruitment companion
Hello, Applicant Tracking System, your new closest buddy! An applicant tracking system (ATS) can assist you in managing the employment process, tracking prospect progress, and streamlining communication.
5. Platforms for video interviews with AI-powered analysis
According to a recent survey by OfficeTeam, 63% of HR managers use video interviewing in the hiring process.
Prepare to be a video interview analysis expert with AI-powered tools! These platforms can assist you in evaluating applicant answers, body language, and facial gestures, providing insight into soft skills that can make or break a job.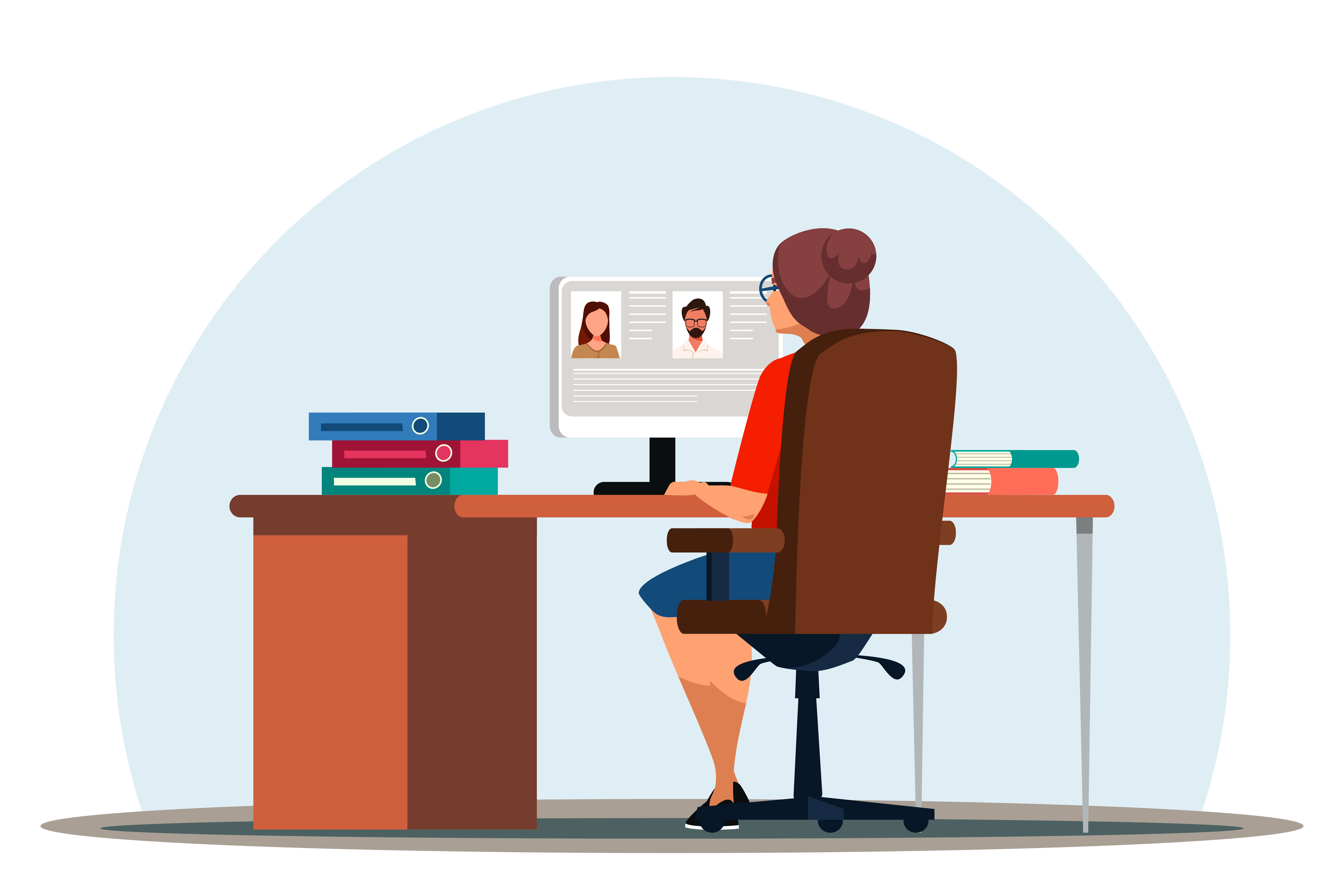 The Impact of Automation on Virtual Hiring
1. Reducing bias in the recruitment process
According to a report by Grand View Research, the global recruitment process outsourcing market size was valued at $5.6 billion in 2019 and is expected to grow at a CAGR of 17.7% from 2020 to 2027.
This growth is driven by the increasing adoption of automation tools in the recruitment process. Automation can help to eliminate implicit prejudice, resulting in a more equitable and unbiased assessment of applicants. Goodbye, judgement!
2. Streamlining the recruitment process
Streamlining the recruitment process is critical, and technology can assist!
Deloitte's 2021 Global Human Capital Trends report found that 72% of organisations are using AI and automation tools in their recruitment process, up from 55% in 2019.
The companies can now look into increasing their talent pool by focusing on fresher hires for entry-level positions. By automating time-consuming chores like interview scheduling and résumé screening, recruiters can concentrate on what matters: identifying the best applicant for the position!
3. Improving candidate experience
Who says employment can't be enjoyable?
A survey by PwC found that 55% of job seekers are open to using virtual interviewing tools, and 71% of employers plan to use virtual interviewing tools in the future.
Automation can provide a personalised and smooth applicant experience, making job candidates feel valuable and involved throughout the employment process. Recruiting freshers and entry level hiring can benefit from online recruitment management software, which enables recruiters to manage the employment process, track candidate progress, and streamline communication. Let's rediscover the joy of recruiting!
4. Enabling data-driven recruitment decisions
In the employment industry, data reigns supreme. Automation can provide useful insights and metrics to recruiters, allowing them to make more educated choices and constantly enhance the recruitment process. Let's start learning about statistics!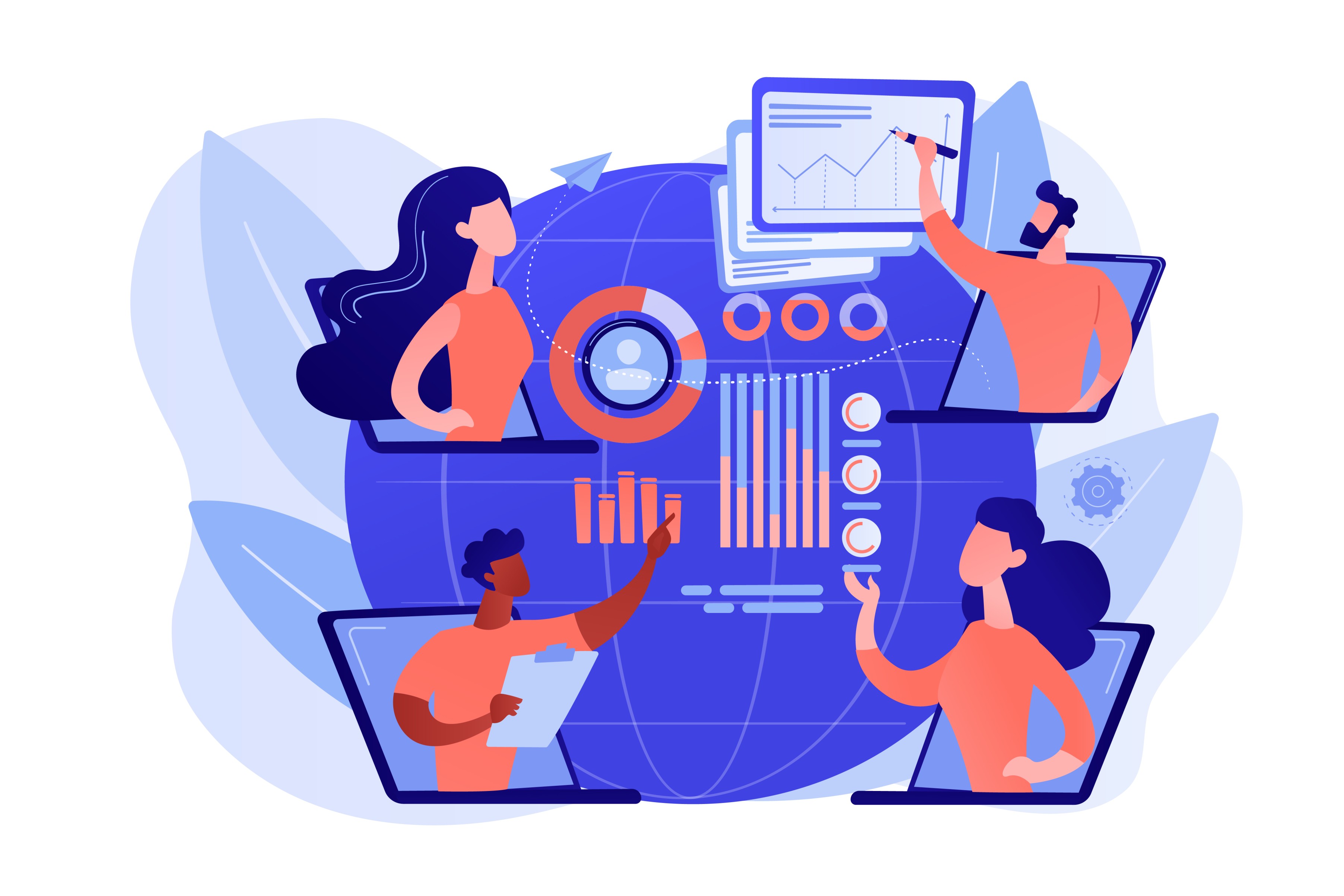 Best Practices for Virtual Hiring with Automation
1. Clear communication with candidates
Don't keep your candidates in the shadows! Make careful to communicate the virtual hiring procedure explicitly. Consider it like providing them with a virtual map to direct them through the process, and be sure to emphasise the tools and platforms you'll be using, as well as the recruitment timetable.
With Superset, you can conduct instant live video interviews without worrying about setting up separate meetings and sending links to candidates. You can also conduct back-to-back interviews without any roadblocks.
2. Ensuring a positive candidate experience
Remember that your prospects are individuals, not just titles on a page. Giving them prompt feedback, straightforward directions, and personalised contact can make or break their experience. Consider yourself a virtual welcome, and spread out the red carpet for them!
While making the hiring process smooth and hassle-free, you can also run engagement programs with the candidates that can help ensure a positive experience for them. For instance, you can create deep interactive microsites, host online events and competitions, run custom SMS and email campaigns, and create engagement campaigns.
3. Making data-driven recruitment decisions
Don't just go with your gut instinct; let the facts direct you! Data and insights can assist you in making educated recruitment choices, such as choosing the appropriate tools, platforms, and networks. Consider yourself a virtual detective, gathering information and proof to make the best choices imaginable. With Superset, you can now track the candidates through custom-built dashboards and reports that are entirely driven by facts and statistics.
4. Ensuring compliance with data privacy regulations
Even in a virtual world, protecting confidential information is critical. Maintain data privacy laws and keep your applicants' information safe and private. Consider yourself a virtual superhero, defending your prospects from online villains while also ensuring their privacy is honoured. You can now keep the documents that are exchanged between the company and the candidates safe from any malware attacks or phishing attempts through recruitment automation solutions like Superset.
5. Keeping the requirements plan ready
One of the best practices for virtual hiring with automation is to keep the requirements ready to plan the virtual hiring activities. This means that the company should have a clear idea of the job requirements, including the skills, experience, and qualifications needed for the role. This information will help the company to identify the right candidates and plan the virtual hiring activities accordingly.
Student Experience: a Must-Read Story
Let's hear the story of Rohan who was studying at one of the top engineering institutes in India. As the placement process came near, he became more and more nervous. This was primarily because he was told that competing with the other candidates and securing a job is nearly impossible.
However, Superset soon came to his rescue. He inquired in his college's placement cell and learned that his college has integrated the Superset Automated Hiring Process. He then created a profile on the platform, uploaded his resume, and tried to find companies that suited his requirements. Soon enough, he found that finding companies that aligned with his interests were quite easy via the Superset's digital platform.
The portal evaluated Rohan's profile and connected him with several possible employment opportunities. He was invited to interviews with some of the most prominent firms in his area. Rohan was able to receive a job offer from a prominent business that he had always wanted to work for thanks to Superset.
In Conclusion
Buckle up, folks! Virtual hiring and automation have completely transformed the recruitment game. With cutting-edge technology at our fingertips, recruiters now have access to a worldwide talent pool brimming with incredible candidates.
And the best part? Recruitment automation has streamlined the entire hiring process, making it quicker, slicker, and more affordable than ever before. As we navigate the choppy waters of a post-pandemic world, virtual hiring and automation are here to stay and will continue to connect the crème de la crème with their dream job.
So, let's hop on board and harness these powerful tools to build kickass, diverse, and super-talented teams.
Happy hiring, everyone!